" Hide" The Journey
Finding my passion and taking a huge leap of faith in creating the perfect life style bags & accessories for men and ladies of all ages .

In my travels I stumbled upon these rare and beautiful hides . I found out they were unused and tossed out . This inspired me to create something special with them. I like to say my journey is giving them life again . My products show a reflection of all the hard work I put in to the design and the emphasis placed on the craftsmanship that make are products special. I hope you enjoy them as much as I do !
Custom Bags

Custom any bag . Hide Bags loves unique one of a kind bags . The designer will work with you & your bag . Go to 1hidebags@gmail.com

Shows scheduled for 2023:

Atlanta Shoe show: Feb and Aug

Round Top Texas : Jan , March and October

Trunk show's and more to come.

To the trade

If you would like Hide Bags to come out for a trunk show in your area reach out to 1hidebags@gmail.com .
Multimedia collage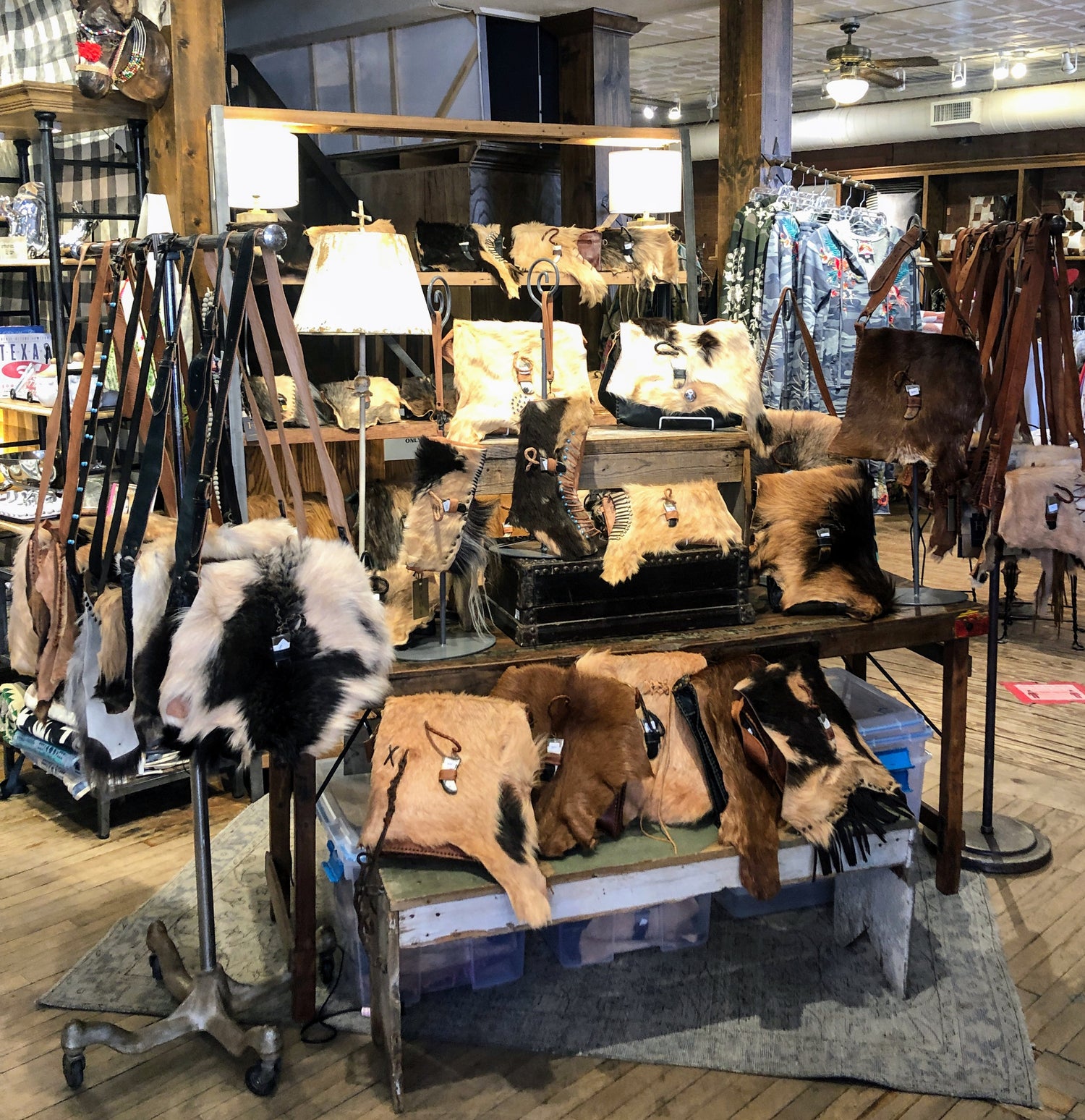 SHOP IN LOCAL BOUTIQUE'S
* Angels & Outlaws Aspin , CO

* Sassin It Up Liberty ,TX

* Red Bone Willy's , NC

* Tuffie's , CA

* The Territory Everything , OK

* Mavericks Fine Western Wear Fort Worth ,TX

* Williams Brothers Philadelphia ,MS

*Elliotts , TN

* Artemisia , IL

* The London Trading Atlanta ,GA

* Matava Shoes Lutherville , MD

* OL ' Bill's Mercantile Sedona , AZ

* Maison Du Prince Chicago , IL

* Plum Crazy , TX

* Terramania , TX

*The Country Florist , CA

* SK Designes Dallas ,TX

* My Villa Home Decor , WI

* Pistol Thick , LA

* Cowgirl Upscale Las Vegas ,NV

* Ally Trades , TX

* Chole's Adornments , PA

* Urban Objects Pensacola , FL

* Texan Leathers , TX

* Miss Kittys Driftwood , SD

* LA Scarpa , FL

* Round Top , TX

* Carla Shoes , FL

* Remington Outpost , FL

* Maggie Pond Boutique Breckenridge , CO

* Watsonatta Western , NC

* Kemo Sabe Vail , CO

* Shoes on King Charleston , SC

* BRIDGETTE'S Tyler ,TX

* Rippe's , VA